We didn't want anyone to miss a single session, which is why Cause Camp is a one-track conference. The conference is still sure to provide unique takeaways for each organization in attendance.
On day two during the lunch hour, we'll have a room of professionals on standby, ready to talk with you – yes you – individually to consult, problem solve and spread their knowledge. This is just one of the things that makes Cause Camp unique. We're not just a conference, we're a microcosm for change.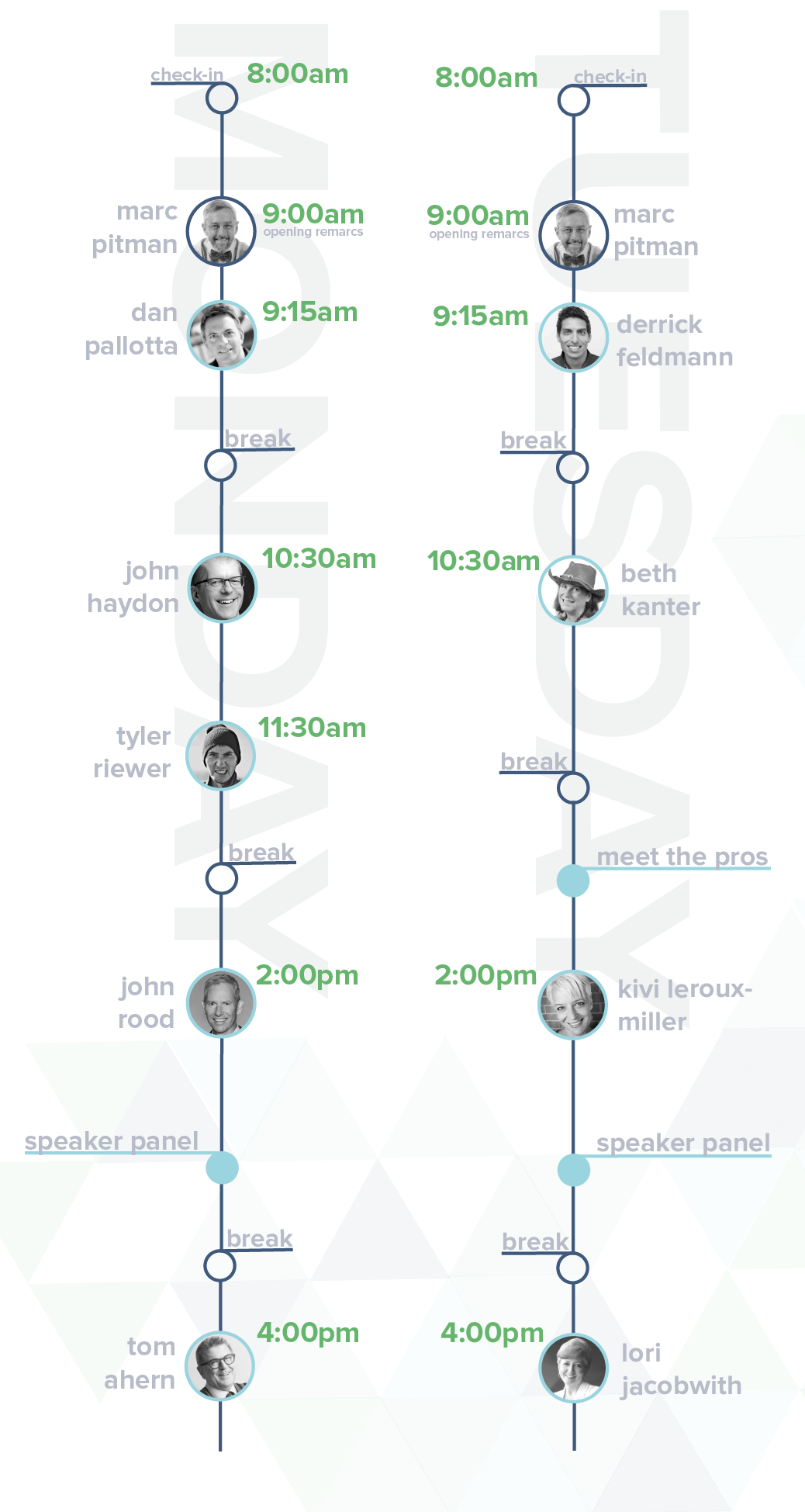 Cause Camp is chock-full of thought-provoking ideas your nonprofit needs (and we're delivering). Attend Cause Camp 2017 in person or from your desktop or tablet; just make sure you don't miss out on March 27&28.
Don't forget to check out the full presentation details with speaker topics and descriptions. 
Not familiar with some of our speakers from 2017? Learn more about our presenters.