Cause Camp 2017 • March 27-28
Nonprofit Hub was built on thinking outside the sector and steering clear of inside the lines. That's the message we want to send to fellow nonprofits.
Cause Camp is the mecca of everything we are doing 365 days a year—bringing the best and the brightest minds, inside and out of the nonprofit sector. Haven't heard of someone in our lineup? Now's your chance to acquainted.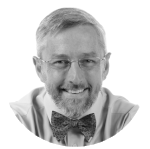 Marc Pitman: Cause Camp 2017 Emcee
Marc Pitman believes fundraising is all about leadership. He's so passionate people have started calling him the "Johnny Appleseed of fundraising." Fundraising affects everything from mission and vision to board governance to HR to marketing and community relations. He is committed to making it ridiculously easy for everyone - board members, volunteers, and nonprofit staff - to get fundraising training. Ask Without Fear! has been translated into Dutch, Polish, Spanish, and Chinese. And he continues to write books, create fundraising training DVDs, and collaborate on systems like 100 Donors in 90 Days.
Marc's leadership experience also includes planting and pastoring a Vineyard church, managing a gubernatorial campaign, teaching internet marketing at both the undergraduate and graduate level, and being chosen as one of Maine's first "40 Under Forty," honoring Maine's emerging generation of leaders.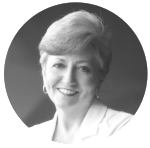 Lori Jacobwith
Lori Jacobwith shares easy-to-implement strategies and tools that will inspire even the weariest or overworked nonprofit staff. When she's not speaking at conferences around the world, Lori works with nonprofit staff and board members to powerfully share their stories.
Not your average speaker or trainer, Lori's enthusiasm electrifies a room. She gets people connecting with each other while they identify ways to increase their fundraising dollars.
Named one of America's Top 25 Fundraising Experts, Lori L. Jacobwith is a nationally-recognized master storyteller and fundraising culture change expert with more than 30 years' experience helping nonprofit organizations raise nearly $300 million dollars from individual donors. And counting.
In addition to Fire Starters her must-read weekly blog, Lori is also the author of Nine Steps to a Successful Fundraising Campaign and co-author of The Essential Fundraising Handbook for Small Nonprofits. She also created the  Complete Storytelling System to help catapult nonprofits to unbelievable levels of fundraising effectiveness.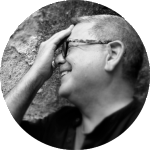 Tom Ahern makes his living by writing cases and direct mail … by doing audits, reviewing and recommending fixes for donor communications … and by teaching others what he's learned during decades of trial, error and the occasional spectacular success.
Ahern didn't start in fundraising. he built his career in sales, of everything from lotteries to roof membranes to adult education to disability insurance to a zoo. It was hardcore. Results were all that mattered. It taught him to respect research. Know what you're doing, don't guess. He aims to have an "opinion-free" practice. He has 500 professional how-to and reference books in his office. And hundreds of top mentors contributed to what's rattling around in his head.
He began working with nonprofits full-time about 15 years ago. Ahern was surprised that basic skills he took for granted as a sales copywriter — like the deft use of emotional triggers to prompt action, for instance; or reverence for the customer — were often missing in the donor communications he saw. And he saw a lot. Hundreds, probably thousands, of items meant for donors … and built to fail.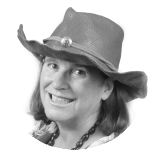 Beth Kanter is internationally recognized thought leader in networks, social media, and data.  Beth has over 35 years working in the nonprofit sector in capacity building and has facilitated trainings for nonprofits on every continent in the world (except Antarctica).     She is an in-demand keynote speaker and workshop facilitator.   Named one of the most influential women in technology by Fast Company and one of the BusinessWeek's "Voices of Innovation for Social Media," Beth was Visiting Scholar at the David and Lucile Packard Foundation 2009-2013.  Her past and current clients include Robert Wood Johnson Foundation, Gates Foundation, Brainerd Foundation, Knight Foundation, Knight Digital Media Center, Edutopia,  HHS, and others.   She author of the award winning Networked Nonprofit Books published by J.Wiley and published the The Happy Healthy Nonprofit:  Impact without Burnout.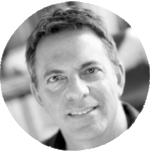 Dan Pallotta has been committed to human transformation since he began studying it as a freshman at Harvard. "I think my classmates thought I had a screw loose," he says. "There weren't many popular frames of reference for human consciousness back in 1979. Words like 'possibility' and 'transformation' weren't in vogue. But I knew from the moment I first encountered them that transformation technologies held the key to creating the kind of world we all want to live in." 
In the last five years alone, Dan has given over 275 talks on philanthropy and innovation in 34 states and eight countries. He is a William J. Clinton Distinguished Lecturer, and has spoken twice at TED, and at and for Google, E-Bay, KPMG, UBS, Stanford, Wharton, Brown, Harvard Business School, Harvard's Hauser Center for Nonprofits, Harvard's Kennedy School of Government,  NASA's Jet Propulsion Laboratory, the Council on Foundations, the Philanthropy Roundtable, the Gates Foundation, the Hewlett Foundation, national and global conferences for United Way, Boys & Girls Clubs, Big Brothers Big Sisters, Childrens Miracle Network, and many others.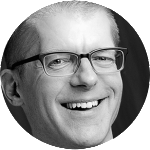 John Haydon is one of the most sought-after digital marketing experts for nonprofits and charities. John has spoken at the Nonprofit Technology Conference, New England Federation of Human Societies, New Media Expo, BBCon, Social Media 4 Nonprofits, AFP New Jersey, and various regional conferences throughout the United States and Canada. 
John is the author of Facebook Marketing for Dummies and Facebook Marketing All-In-One (Wiley), and is a regular contributor to the Huffington Post, Social Media Examiner, Social Media Today, and npEngage.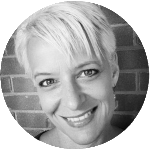 Kivi Leroux Miller is president of Nonprofit Marketing Guide.com and the award-winning author of two books, "The Nonprofit Marketing Guide: High-Impact, Low-Cost Ways to Build Support for Your Good Cause" and "Content Marketing for Nonprofits: A Communications Map for Engaging Your Community, Becoming a Favorite Cause, and Raising More Money." She is also a certified executive coach.
Through training, coaching and consulting, Kivi helps nonprofit communications professionals both learn their jobs and love their jobs. She teaches webinars and workshops several times a month and writes a top-ranked blog on nonprofit communications at Nonprofit Marketing Guide.com. Thousands of nonprofits in all 50 U.S. states, across Canada, and in more than 30 countries have participated in Kivi's trainings.
After many years in the San Francisco Bay Area and Washington, DC, Kivi gave up big city life to live in rural North Carolina with her husband, two young daughters, three cats, a dog, and countless backyard wildlife. She enjoys writing, gardening, volunteering, hiking, vegetarian cooking, and teaching her kids how to bake.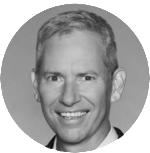 John Rood is an entertainment marketing executive with over 25 years of experience. He received his BA from the University of Nebraska and his MBA from the University of Texas. He is an active lecturer at his alma maters, at the UCLA Extension program, and at several other universities nationwide.
In 2015, Rood returned to the Walt Disney Company and the Disney/ABC Television Group, as Consultant to Disney Channels Worldwide developing a comprehensive strategy in the areas of Short-Form, Micro-Content and Social Media.
From 2010-2014, Rood was Executive Vice President of Sales, Marketing, and Business Development for DC Entertainment at Warner Bros. His team's responsibilities included unleashing superhero publishing properties, digital, publicity, and franchise management. He helped Dian Nelson launch the division and brought DCE into digital publishing through deals with Amazon, Apple, Barnes & Noble, etc. Additionally, he oversaw the acclaimed "The New 52" campaign - a line-wide renumbering of superhero comic books that set industry sales records and helped DC overtake Marvel as the #1 publisher by sales volume.
From 2000-2010, Rood worked at Disney in the Disney/ABC Television Group and was the Senior Vice President and head of marketing for ABC Family. There he led ABC Family's repositioning towards millennial viewers, helping them become the #1 TV channel with F12-34. Other projects during this time included ABC News' re-launch of Good Morning America and World News Tonight.
Rood has also worked in advertising for Leo Burnett on the McDonald's sports marketing and Miller Brewing accounts, and in promotions for Equity Marketing on the Burger King account.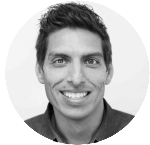 Derrick Feldmann is the lead researcher and creator of The Millennial Impact Project, a multi-year study of how the next generation supports causes. This ongoing study has been cited in hundreds of publications, including Forbes, TIME, Fast Company, The Chronicle of Philanthropy, Wall Street Journal and The New York Times. Through this research, as well as in his role at Achieve, Derrick has worked with companies and organizations such as AT&T, Facebook, BMW, PBS and the Case Foundation to understand how the next generation of donors, activists and employees are redefining cause work.
 
Derrick is the author of "Social Movements for Good: How Companies and Causes Create Viral Change" (2016) and co-author of the book "Cause for Change: The Why and How of Nonprofit Millennial Engagement" (2012). He is a regular contributor to Philanthropy News Digest and the Huffington Post IMPACT Channel. Derrick is on the Leadership Faculty of the Points of Light Corporate Institute and a guest lecturer for the School of Public and Environmental Affairs at Indiana University. He is also on the Board of Visitors for the Lilly Family School of Philanthropy.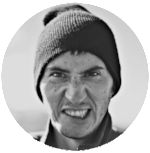 Tyler Riewer is the Brand Content Lead at charity: water in New York City. That means he tells stories on behalf of the organization and tries to connect Charity:water supporters with the people they serve around the world. He love clubs. And community. And creative problem solving (from puzzles and caption contests to improve and every episode of MacGyver ever). And he loves that we live in a world with no creative limits but a demand for brands to do it for the right reasons.